5 Things to Think About When Planning an Extension
The idea of a bigger kitchen, more bedroom space, or even adding a new floor to your home is exciting to contemplate. But turning that idea it into a reality could leave you stressed or overwhelmed. The good news is that My Build My Way team is on hand to help with how to plan an extension.
We live and breathe home improvement projects and, having experienced the good, the bad, and the downright ugly, we can confidently say that there are two things that determine the success of an extension build:
Knowing how to plan an extension from early questions to ask yourselves, through to planning permission and choosing the right builders.
Working with experts who know the terrain well and can help you to avoid some of the pitfalls.
Ready to get started?
---
How to Plan an Extension – 5 Things to Consider
We're starting with the basics here but, if you don't get the foundations right…
1. Why Are You Thinking About An Extension?
Maybe you have a home you love, but you're feeling cramped. An extension is certainly a solution to this problem but think very carefully about what you need more space for. If you're able to be clear about this – a spare bedroom for guests, room to dine in the kitchen – you're on your way. If, however, you just need more space everywhere, you may need to accept that moving to a bigger house is the better option.
Alternatively, you may want to extend in order to add value to your home, and an extension can certainly do this. We would recommend, though, that you do your research before making a decision about what kind of extension to build. Not all extensions add substantially to the value of your home. It's worth talking to local estate agents about what local buyers are looking for and are willing to pay more to get.
2. Will You Use an Architect?
Once you've decided on the kind of extension you want, next you'll need to decide what the design will look like. You may have the skills to do this yourself or perhaps you know an architect who you trust to translate your ideas and draw up the plans. Your third option is to use a design and build company. They will provide a designer to work with you and then, manage the planning through to project completion.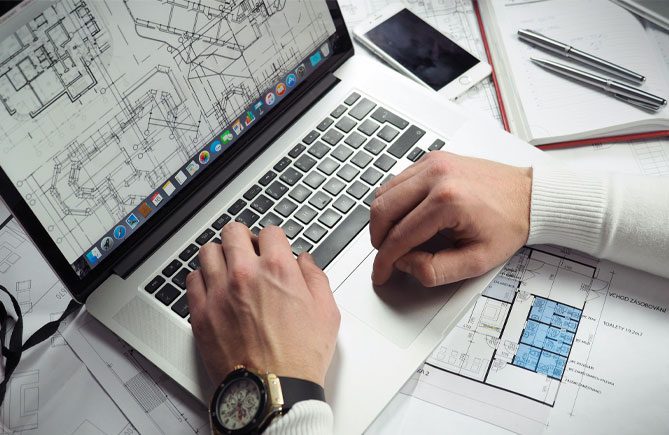 3. How Will Your Neighbours Cope?
This may seem like a sideways leap but getting the neighbours 'on side' is integral when considering how to plan an extension. If your plans are modest, you may only need to mention it in passing. If, however, you're adding a bedroom, or converting your basement, they will face many weeks of disruption.
Talking through your plans openly and honestly with your neighbours could save you exhausting problems once the building starts. And it's worth remembering that, if you require planning permission, your neighbours will be consulted.
4. Should You Move Out Whilst You Extension is Being Built?
If you stay, you'll be living in very uncomfortable surroundings for a number of weeks. You may be without a working kitchen, or bathroom for a while, and you'll have to put up with a lack of water or electricity at times.
Moving out means that you'll miss all the discomfort, but it's still a disruption (especially if you have a family) and it could be costly.
5. Do You Need Planning Permission?
Building an extension is likely to involve you in the minutiae of building regulations, permitted development rights and planning permission.
Building Regulations. These are the minimum standards for construction of and alterations to a building. Any building work is subject to the approval of an inspector for building regulations.
Permitted Developments. These rights permit homeowners to extend their property without having to go through the complex planning process. They tend to apply when the impact on neighbours and the environment is likely to be minimal.
Planning Permission. This can only be granted by the local authority and is required when there are plans to build a new structure or change the use of the property. The process is complex and take around 3 months for a decision to be made.
---
My Build My Way Can Help With Your Extension
My Build My Way helps homeowners to plan and manage extensions to their homes. We can introduce you to an architect who will design your extension. Or we can help you to find reliable and trustworthy local builders.
If you have building plans in place for a home extension, and you're ready to begin work, we can introduce you to recommended local builders who have been verified by us. We work solely with Trustmark approved building companies, so we can vouch for them.
We'll get a range of quotes for the conversion work you are planning and pass the top 3 onto you. Our job as building consultants is to ensure you get a good builder at the right price. Once you've found a contractor for your project, using our 8-stage process, we'll quality check the work at each stage before payment is made.
---
If you would like to find out more about our design and build process, give My Build My Way a call on 0800 2465453 or message us online.