Which Loft Conversion is Right For Your Home?
When space on the ground is scarce, there's always the option to extend upwards. Loft conversions are as excellent option for homes that don't want to, or are unable to, extend their overall footprint in order to gain extra space. And there are plenty of different types of loft conversion to choose from, whether you're looking for a master bedroom in the clouds, a thinking retreat, or a den for growing children.
A good-looking, well designed loft conversion is a cost-effective way to add value to your property. Adding an additional room can add an extra 10% to your house price. My Build My Way has supported some stunning transformations of properties, so we've put together a guide to the different types of loft conversion you can choose from.
---
6 Different Types of Loft Conversion
Table of Contents
---
1. Velux Loft Conversion
Of all the different types of loft conversion, this is the simplest because you are not changing the shape of your roof. Instead, Velux windows are added in order to add natural light and a supply of fresh air to the existing space. Apart from the windows, the loft will need floor reinforcement and new joints installed. Then, once it is boarded, your new room will be ready for decorating.
Velux loft conversions require 2.2m pitch height.
Most simple rooflight conversions do not require planning permission.
You will need Building Regulations approval for your conversion.
2. Dormer Conversion
The Dormer conversion is probably the most popular type of roof conversion. It is a flat roofed conversion that projects vertically from the roof slope. Usually, it is fitted with a window – which can be standard, rather than Velux. They're particularly effective for roofs that are pitched high, as the extra head space created extends the practical floor space, too. There are a number of different types of dormer loft conversions:
Single Dormer. As described above, with a single extension and window.
Gabled Dormer. This is the most aesthetically pleasing of the dormer designs. It has a peak at the top, over the window, and a roof that slopes down on either side.
Full-Width Dormer. These are the same width as the property.
Flat-Roof Conversion. This involves constructing a box-like structure that is installed to the rear of the property, normally, and provides maximum floor space.
Dormer loft conversion will normally fall under Permitted Development Rights, but in some cases planning permission is required. Building Regulations approval is needed.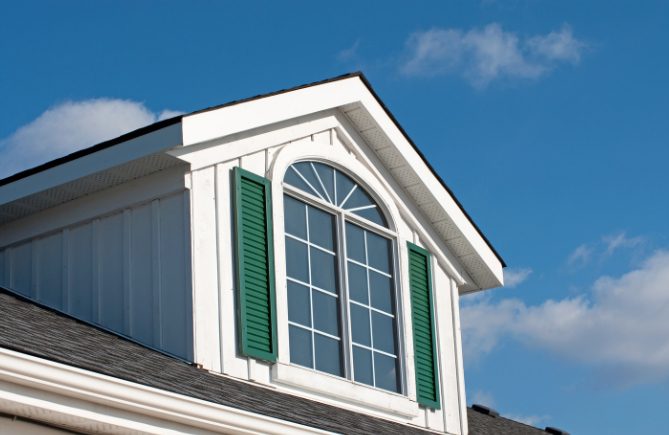 3. L-Shaped Loft Conversion
An L-shaped dormer loft conversion involves the construction and connection of two dormers to form a unique shape resembling the letter "L" when viewed from above. This type of conversion typically consists of a flat-roof dormer built above the main section of the roof, along with another dormer built over the rear portion of the roof. Together, these dormers create the distinct L-shaped configuration.
This is an excellent choice if you want to create a bedroom, with a separate bathroom and a landing to access them from. In many cases L-Shaped lift conversions can be built under Permitted Development Rights. Building Regulations approval is always required.
4. Hip-to-Gable
This is a popular option for homeowners that want to maximise floor space. A hip-to-gable conversion converts a sloping roof into a vertical gable wall, which increases the about of head space available for use. This gives a new spaciousness to the loft area and provides headroom for the staircase. This type of conversion is common in houses with hipped roofs, which are characterised by slopes on all sides, including the ends.
This type of conversion creates an attractive, well-lit living area which can be used as a bedroom or office space. Planning permission may be required for a hip-to-gable conversion, especially if it's combined with a dormer. Building Regulation approval is always required.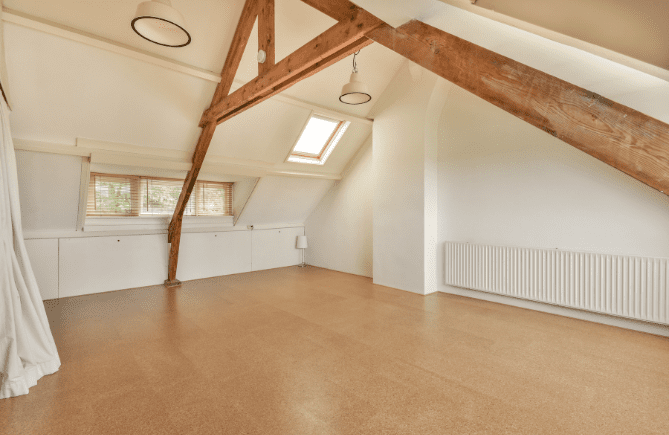 5. Mansard Loft Extension
A Mansard is seen as the Rolls Royce of loft conversions, the reason being that a well-designed Mansard conversion can give you and extra floor on your property. The slope of the roof is changed to create an almost vertical wall (72°), and the roof is flat. A double Mansard loft extension, at the front and back of the house, would amount to an additional floor.
You will almost certainly require planning permission for a Mansard conversion because the shape and structure of the roof is changed to create the dimensions of a room, providing a 3rd storey. Building Regulation approval is always required.
6. Prefabricated Loft Conversion
Prefabricated, or modular loft conversions offer a method of expanding the living space in an existing home by replacing the current loft with a new prefabricated roof structure. This innovative approach involves the construction of the modular loft in sections, referred to as "modules," which are precisely designed according to your specific requirements. Once the modules are built in a factory, they are transported to the site and lifted into position using a crane.
This approach provides a relatively quick construction process, with less construction mess to deal with. You will most probably need planning permission for a prefabricated loft conversion. Building Regulation approval is always required.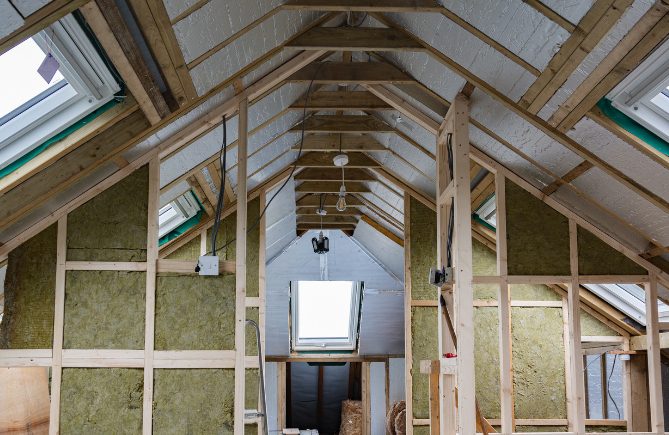 ---
Thinking About a Loft Conversion For Your House?
My Build My Way is here to help. We are a build and design business, that connects clients with reputable local builders or architects offering high-quality services at competitive prices.
If you already have loft conversion plans drawn up, we'll provide quotes from verified local builders who would fit well with your project. We work with leading UK contractors to ensure that the introductions we make are appropriate to the type of build, and our client's timeframe.
The goal of My Build My Way is to help clients find the right contractor, offering top-quality workmanship, at the right price. When you find your contractor, we arrange for a building inspector to ensure quality checks at each stage.
---
If you've spotted what you want in our 6 different types of loft conversion, contact us at 0333 772 2356 or send us a message. Learn more about our process at https://mybuildmyway.co.uk/how-it-works/.