Building the Foundations of Resilience
Welcome to our latest UK Construction News Roundup, where we bring you the summer updates from the construction industry in the UK. As we wonder when the summer will actually get going this year, the good news is that British construction has shown remarkable resilience during 2023, with hopeful signs that economic stagnation may provide the foundations of a new found strength.
Despite numerous challenges that have battered the construction landscape over the past year, the sector has displayed a tenacity that has spurred growth and innovation. Turner & Townsend's latest market intelligence report indicates that the construction industry is on a path of recovery, instilling newfound hope among contractors and home improvement enthusiasts alike.
One of the driving forces behind this resurgence has been the focus on sustainable practices. With eco-consciousness taking centre stage, construction companies are embracing greener technologies and materials, heralding a new era of environmentally responsible building. This shift has not only positively impacted the environment but has also led to reduced operational costs and increased efficiency.
In addition to sustainable initiatives, technological advancements are reshaping the way projects are planned and executed. Embracing cutting-edge tools such as Building Information Modelling (BIM) and drone-assisted surveying, contractors are now streamlining operations and enhancing project coordination like never before.
It's too early to start celebrating yet, though. Summer 2023 remains a period of low demand, contractor capacity restraints, and an ongoing cost-of -living crisis that affecting most of the population. The My Build My Way Team has picked out 4 news stories that capture the moment.
---
UK Construction News Roundup – Summer 2023
1. Construction's Capacity Crunch: The Industry Must be More Creative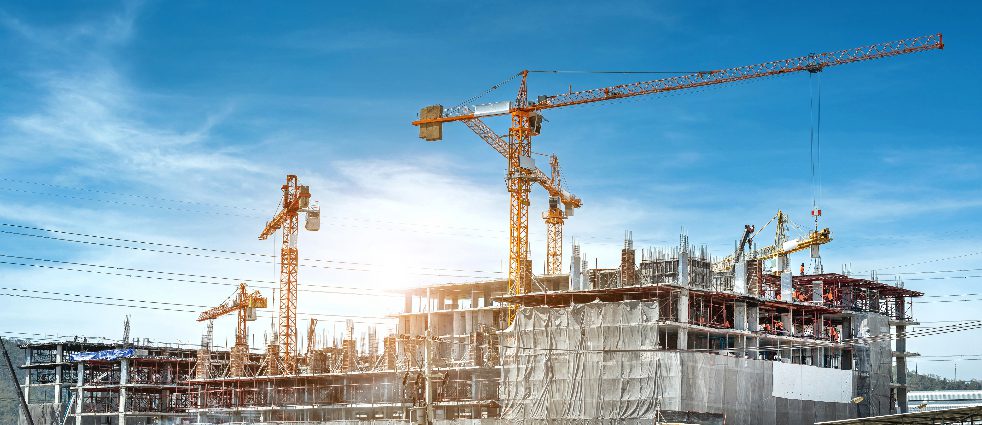 There are multiple challenges causing the construction industry's current capacity crunch, but is there a more creative approach to overcome these obstacles? The sector is grappling with limitations in its capacity to deliver projects on time and within budget, with rising demand and supply chain disruptions compounding the issue.
One suggested solution is the adoption of off-site manufacturing, an innovative approach that allows construction components to be produced in controlled environments away from the construction site. By implementing this approach, projects can benefit from improved efficiency, reduced waste, and accelerated timelines.
The use of digital tools and technologies is now critical to construction projects. Integrating Building Information Modeling (BIM), data analytics, and other tech-driven solutions can significantly enhance project planning, collaboration, and execution. These advancements streamline operations and future-proof the industry for the evolving demands of the modern world.
Collaboration and upskilling are equally vital. Encouraging a collaborative ecosystem among stakeholders, including contractors, suppliers, and regulatory bodies, encourages innovation and problem-solving. Continuous upskilling of the workforce allows adaptation to emerging technologies and construction practices.
2. Fresh Confusion as Government Announcement on CE Marking Does Not Cover Construction Products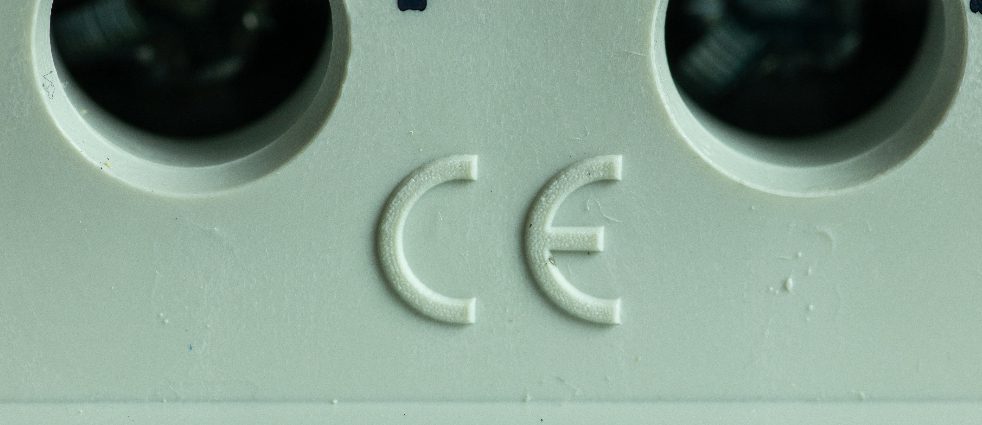 A recent government announcement regarding CE marking, has left the construction industry in a state of confusion. Despite the long-anticipated update on the post-Brexit rules for product conformity, it appears that the government's new measure does not include construction products.
The confusion arises from the fact that CE marking has been a vital standard for construction products' compliance with EU regulations. However, the government's announcement seems to have sidestepped this critical aspect, leading to uncertainty and concern among industry professionals.
Many experts in the construction sector were eagerly awaiting clarity on the new regime for CE marking post-Brexit. Unfortunately, the announcement's omission of construction products has raised questions about their conformity and market access.
Amidst the ambiguity, industry stakeholders are now wondering how to proceed with construction products, particularly when it comes to exporting them to the EU. The lack of clear guidelines on CE marking for this specific sector creates a challenging landscape for manufacturers and suppliers. Without a comprehensive strategy for CE marking in construction, the industry faces potential setbacks in terms of trade, compliance, and overall market confidence.
3. Home Improvements Surge as an Alternative to Buying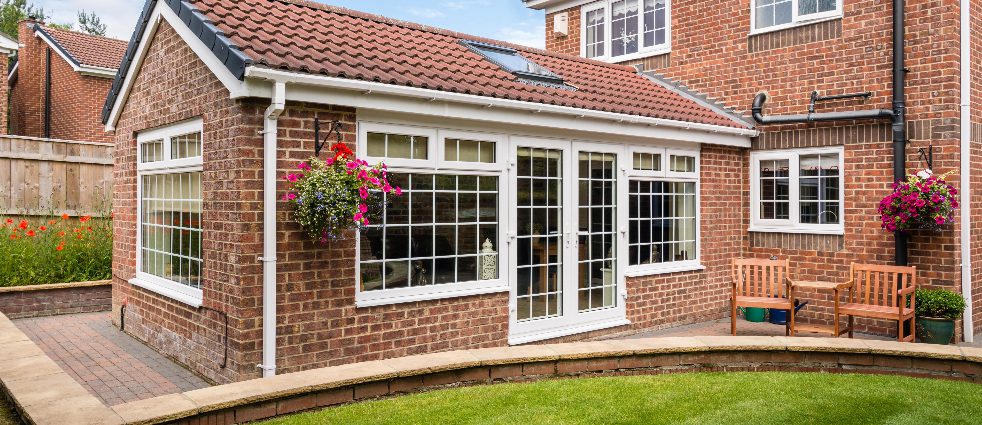 Recent analysis of financial data, indicates that throughout 2022/23 UK homeowners have been investing more in upgrading their properties, reflecting a growing trend in the housing market. Pepper Money's findings reveal a significant increase in demand for home improvement loans and financing options.
There are many reasons behind this upswing in home improvement activities. With changing lifestyle needs, many homeowners are opting to upgrade their current homes instead of moving to new properties. Additionally, the prolonged periods of remote work and stay-at-home measures during the pandemic have prompted individuals to re-evaluate and invest in their living spaces, making them more comfortable and functional.
The financial data yields information on the most sought-after home improvement projects. Loft conversions are in the lead, with patio doors coming in second. Also in the top 10 are downstairs toilet, new bathroom, ensuite bathroom, utility room, kitchen extension and conservatory extension.
The surge in home improvements also bodes well for the construction and home improvement industries. With increased demand, these sectors are experiencing a boost in activity, presenting lucrative opportunities for contractors, suppliers, and professionals in the field.
4. ULEZ Expansion 'Bad News' For Construction Industry, Say Trade Bodies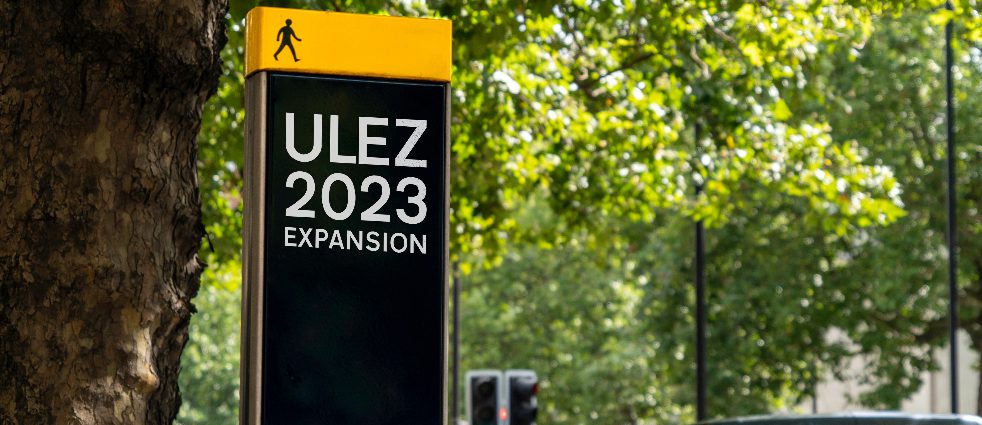 As of August 1, 2023, the ULEZ has been extended to cover a larger area in London, encompassing the North and South Circular roads. This expansion means that older vehicles failing to meet the stringent emission standards will face additional charges for entering the zone.
The construction industry is now voicing apprehension over the financial burden this expansion might impose on construction companies. With many construction vehicles falling into the older and less environmentally friendly category, the increased charges could significantly escalate operating costs for construction firms, potentially impacting project budgets and profitability.
Trade bodies have raised concerns that the ULEZ expansion could also hamper the industry's ability to remain competitive. The additional costs could force companies to divert resources towards compliance rather than investing in innovation and growth. Smaller businesses, in particular, may face greater challenges in coping with the financial strain.
While acknowledging the importance of environmental measures to combat pollution, industry representatives are calling for a more balanced approach. They are urging authorities to consider targeted support for construction businesses to transition towards greener alternatives and comply with emission standards without jeopardizing their viability.
In conclusion, the ULEZ expansion has raised legitimate concerns within the construction industry. While environmental protection remains crucial, trade bodies are urging policymakers to strike a balance between emission reduction goals and supporting the construction sector's competitiveness and financial sustainability.
Want More?
Thank you for joining us for My Build My Way's UK Construction News Roundup – Summer 2023.
If you're a building contractor and you would like to work with My Build My Way, take a look at our membership deals offering great benefits to building firms.
For all those planning a home improvement project, we're here to assist you every step of the way. From our comprehensive architectural design service to planning and full professional construction, we've got you covered!
---
Don't hesitate to get in touch for assistance with your projects. At My Build My Way, we are committed to providing top-quality services tailored to your needs. Let's build a better future together! Give us a call today on 0333 772 2356.