Which Home Improvements Add Value to Your Property?
It's the start of a new year, and the time when many home improvement projects begin their life as an idle conversations, going on to become plans and then arrive at completion in the 12-month span. If you're wondering about how to increase the value of your property this year, the My Build My Way team have a number of recommendations for adding value to your home in 2023.
---
Adding Value to Your Home in 2023
There are many different ways of adding value to a property, and the type of project you choose depends on the situation you're in. Maybe you have an investment property which you're planning work on in the coming year. Or perhaps you are thinking of selling your home and want to invest in improvement that will raise the price. Our suggestions are intended to cover all bases, spanning architectural, internal, and technological improvements.
1. Architectural Value – Extending Living Space
Adding more living space to your property is an evergreen option for adding value to property. Additional bedrooms will increase the range of buyers that your property appeals to, whilst open-plan living areas are currently very attractive to families wanting shared multi-use spaces.
If you're planning to extend your property by adding a floor, building into the garden, or converting a loft, give some thought to the additional design features that you can offer to potential buyers:
Floor to ceiling glazing
Bi-fold doors
Skylights
Flooring that conjoins internal and external spaces
Adaptable open-plan spaces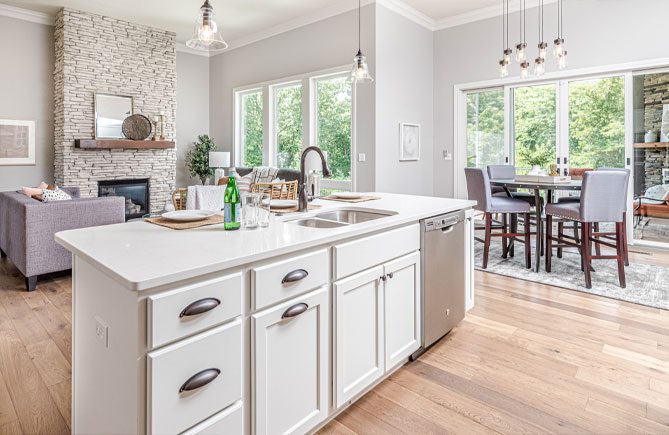 2. Interior Design – Timeless Features
Interior design is always something of a lottery when you're looking to add value to a property; many buyers instinctively want to create their own style and will, therefore, do away with what is already there. It's worth thinking, therefore, about quality features that provide an elegant backdrop to the décor your buyers will install.
Bathroom. Additional bathrooms, featuring contemporary design, are extremely popular and can add 4-5% to the value of your home. Keep the lines clean, and the design minimal, using reflective materials to enhance the natural light. Porcelain's delicate purity of colour is an excellent choice for the flooring, with quality glass for shower dividers.
Kitchen. This is the room that can make or break a sale, so a kitchen design project is well worth the investment. Consider combinations of minimalist contemporary technology, and the use of natural, organic materials that are durable; marble worktops for example, or granite splash-backs, favouring neutral tones.
3. Technology – Designing for Sustainable Living
Buyers are now interested in the sustainability of properties. How well insulated is it? Is there a heat pump installed? Are there solar panels on the roof? Has the natural light, and solar gain, been optimised throughout? These questions are only going to get more urgent as we move towards Net Zero, so it's certainly worth hard-baking them into your home improvement projects.
Use ventilation strategies to improve air quality.
Design glazing to capture maximum sunlight/natural light.
Prioritise energy saving throughout the property.
Add solar panels, insulate the property and install a heat pump.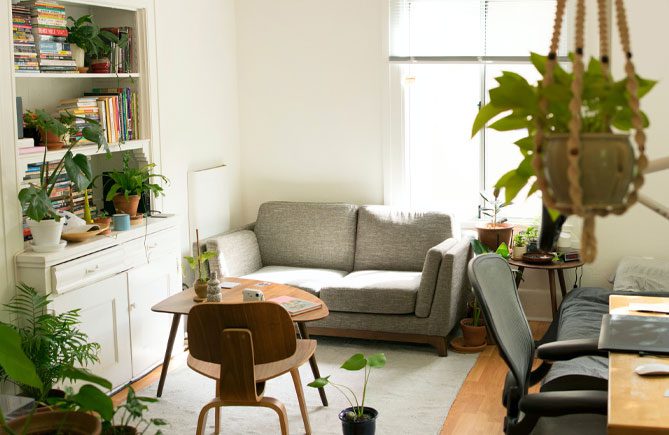 ---
My Build My Way Removes the Stress From Home Improvements
If adding value to your home in 2023 is your goal, My Build My Way can help. We are a build and design business that introduces clients to architects and reliable local builders offering top-quality support at competitive prices.
If you already have your plans in place, we can provide quotes from verified local builders who would be appropriate to your project. We work with leading UK contractors to ensure that the introductions we make benefit the clients we work with.
Our job is to make sure you find the right contractor at the right price without compromising on top-quality workmanship. Once you've made your choice, we will arrange a building inspector to quality check the work at each stage.
---
If you're aim is adding value to your home in 2023, we can introduce you to an architect or builder to take your project to the next stage. Give us a call on 0333 772 2356, or message us.